Description
Before you Zombie TDS 2D Game Kit. This is a large set of graphics that will allow you to create a 2D top-down shooter. The set includes the following characters: 2 main characters (male and female), 6 zombies, 5 monsters. For the main characters, we created various weapons, shooting effects, explosions and collecting objects. The enemies have different attacks. All this is animated in the program Spriter from BrashMonkey.
Of course, the tiles were made to create levels. This is soil, grass, water, cracks, bushes, trees, puddles. Also items: broken cars, stones, barrels, etc. We did not forget about the buildings. The walls and textures of the floors have been made separately so that you can make the building of your own size. Furniture and interior items are enclosed. These are tables, chairs, beds, sofas and much more. Various machines have been added for variety: civilian and military. Each of them has variants of destruction. Of course, we did not forget about the game interface. These are different windows: registration, settings, store, character window, purchase of game currency, level map, elements for the internal interface. For your convenience, we've added icons for the App Store and Google Play.
A lot of work has been done, and our team will be happy to see the finished game. Please show it to us if you create it. You can just drop the link in the comments in this page or write to the chat. Thank you for choosing us! We wish you success.
Demo animation: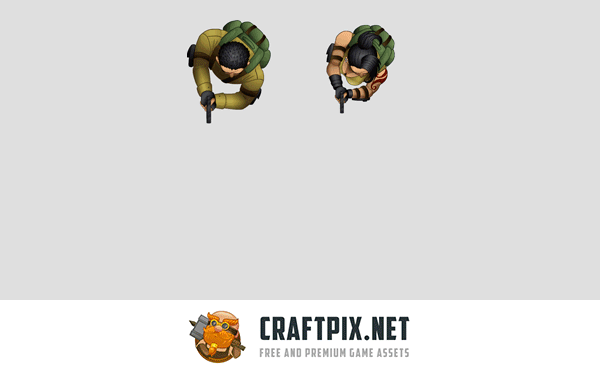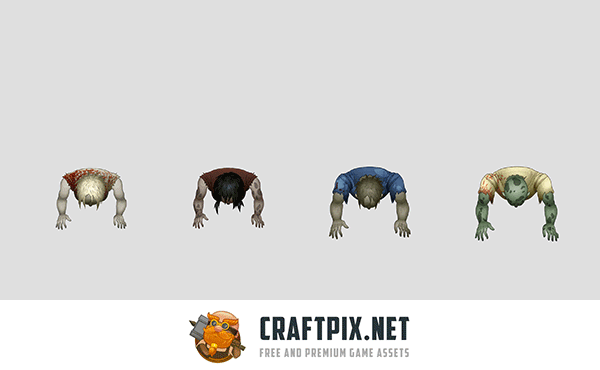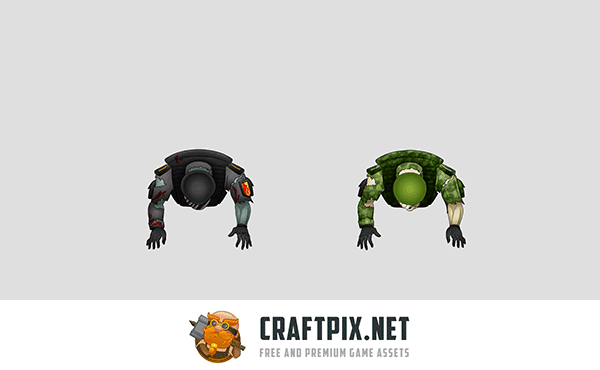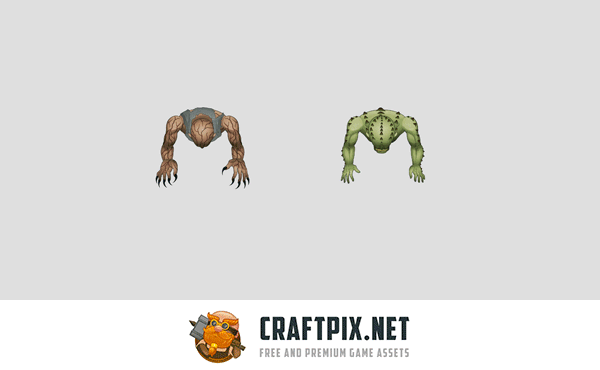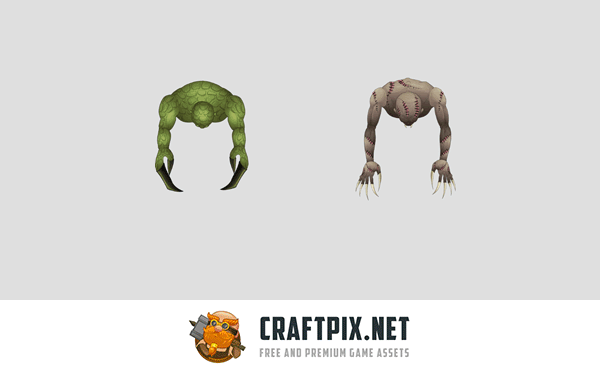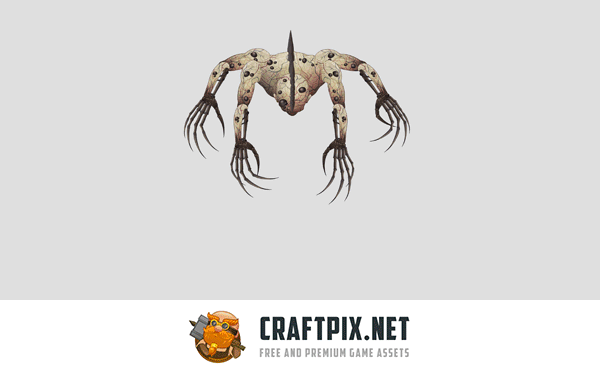 The file includes:
AI files;
PNG files;
SCML files;
PNG animations.
You can download the file after purchase. We really appreciate your opinion, leave a couple of lines in comments.
26.04.2019 Update: Added a version (folders with the name version_2) with fixed PNG sizes: character sprites, objects.
02.09.2019 Update: Set added – Desert tileset.
07.10.2019 Update: Added new animation for the main characters (man and woman)
Idle_bat;
Idle_firethrower;
Idle_gun;
Idle_knife;
Idle_riffle.
Save 98% OFF on ALL product
Get unlimited access to all game assets and save over $4796!
JOIN THE CLUB
UNLOCK DOWNLOAD
Instant access to ALL GAME ASSETS (included new ones!)
12 new products / month
Unlimited downloads for each product
Regular updates and support with dedicated help desk
You can sell and distribute games with our assets.
Buy Item
Buy this item grants you royalty free usage in unlimited projects. License details
What do you think?