Description
Pirate Pixel Art Sprites Pack is an excellent set that can definitely not only diversify your content, but also add more new battles and interesting, sometimes even epic situations. It stores as many as 6 characters that are of excellent quality and are easy to integrate into popular genres of 2D games (roguelike, adventure, simulators, turn-based, quests, puzzles, platformers, runners, etc.).
The original set consists of:
An experienced captain, with a three-cornered hat and a pistol;
Big brute (senior boatswain of the ship);
Pirate with a gun;
Pirate with a sword;
A young cabin boy with a hook instead of a hand;
A gold digger with a shovel and a thick beard.
Each of the characters presented here has not only a decent appearance, but also a cool set of different movements. Attack, death, hurt, idle, walk and other animations will allow you to create a really great game. All animations are stored in the archive in the form of sprite sheets. These characters are designed to be easily integrated into the game environment, allowing the developers to create a cohesive and immersive pirate world for players to explore. In addition, you can easily edit this set. For example, integrate new elements into clothing, change the structure of weapons or add new colors. Since the popular Pixel Art style is used here, it is recommended to use a graphic editor like Adobe Photoshop for making adjustments.
Graphics: 2D, Pixel art;
Format: PSD, PNG;
Quantity: 6 characters.
Demo animation: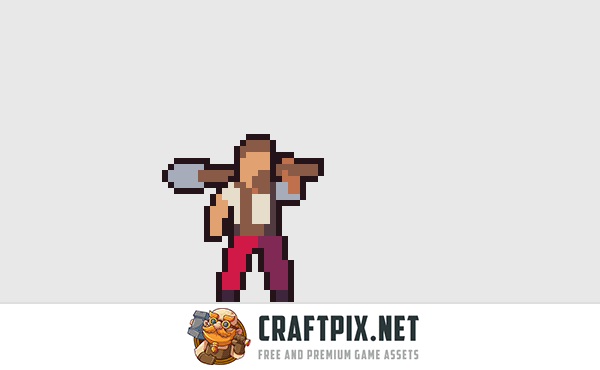 Save 98% OFF on ALL product
Get unlimited access to all game assets and save over $4724!
JOIN THE CLUB
UNLOCK DOWNLOAD
Instant access to ALL GAME ASSETS (included new ones!)
12 new products / month
Unlimited downloads for each product
Regular updates and support with dedicated help desk
You can sell and distribute games with our assets.
Buy Item
Buy this item grants you royalty free usage in unlimited projects. License details
What do you think?