Description
Discover the mesmerizing River Tileset Pixel Art for Tower Defense pack designed exclusively for 2D game developers seeking a unique collection of resources. This exceptional assortment offers a vast array of meticulously crafted graphics, including 64 level tiles, aquatic vegetation, grass, water shadows, animated objects, bridges (ruined, newly built, wooden and stone), stone thresholds, and captivating effects like waves and whirlpools. The animations are conveniently organized as sprite sheets of various sizes. Every pixel in this pack has been carefully designed to captivate players with its vibrant and visually stunning river tiles.
Immerse your players in a captivating world where strategic placement of towers along the banks of lakes or fast-flowing rivers is essential for defending against relentless enemies. Compatible with a wide range of popular 2D game genres such as RPG, survival, runner, fighting, action, fantasy, and tower defense, this pack combines the nostalgic charm of classic pixel art with easy customization options using Adobe Photoshop. Unleash your creativity and transform the tiles to match the unique aesthetic of your game. Adjust colors, sizes, and even add decorations and hidden surprises to create realistic and immersive levels that will keep players engaged and enthralled.
Graphics: 2D, Pixel Art;
Format: PSD, PNG.
Demo animation: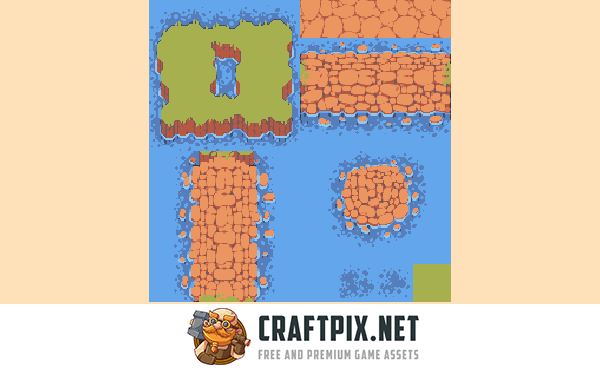 Save 98% OFF on ALL product
Get unlimited access to all game assets and save over $4724!
Exclusive for Premium users
UNLOCK DOWNLOAD
Instant access to ALL GAME ASSETS (included new ones!)
12 new products / month
Unlimited downloads for each product
Regular updates and support with dedicated help desk
You can sell and distribute games with our assets.
What do you think?