Description
Introducing the unique and ready to use River Enemies Pixel Art for Tower Defense. It is perfect for developers who are trying to create an iconic 2D tower defense game. It contains a lot of useful graphics that will not only allow you to diversify your world, but also allow you to quickly attract the attention of a new gaming community. Here you will find as many as 4 of the most unique characters that are ready to become a must-have addition for your level, namely:
Blue Orc (they do not shine with intelligence, but are strong in attack);
Big Gull (can fly both on land and over water);
Slippery Octopus (not only floats, but also actively explodes);
Sea turtle (fights hard).
This is a great set that will allow you to bring new enemies to your gaming environment that will complicate the process of completing various tasks and thereby increase the interest of your community. In addition, each character has its own set of animations, including walk, death, idle, attack, and more. All of them are stored as sprite sheets. And thanks to the fact that they are designed in the style of pixel art, you can easily integrate them into popular genres. For example, quests, runners, turn-based strategies, tower defense, battles and much more. In addition, you can use any graphics editor such as Adobe Photoshop. Change the color scheme, add new attractive details. It all depends on the requirements of your leadership or personal initiative.
Graphics: 2D, Pixel art;
Format: PSD, PNG;
Quantity: 4 characters.
This set includes characters only!
Demo animation: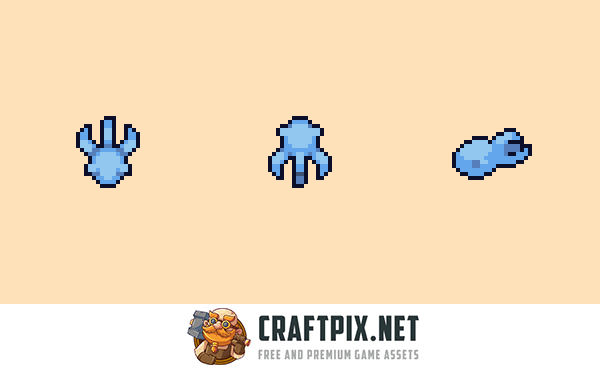 Save 98% OFF on ALL product
Get unlimited access to all game assets and save over $4724!
Exclusive for Premium users
UNLOCK DOWNLOAD
Instant access to ALL GAME ASSETS (included new ones!)
12 new products / month
Unlimited downloads for each product
Regular updates and support with dedicated help desk
You can sell and distribute games with our assets.
What do you think?