Description
Especially for you, we have prepared this beautiful Swamp Enemies Top-Down Pixel Art. It has everything you need to edit and use online. This package is perfect for 2D game developers who want to take their players on a journey through dark and mysterious swamps. There, each pixel resonates with the essence of its inhabitants. Here you will find as many as 4 high-quality enemies, creepy and beautiful at the same time.
Among them, you can see:
A bat that has turned into a dangerous bomb;
Creeping and vile larva;
Fearsome lizard;
A hidden and dangerous witch.
In the middle of the darkness, hiding in the shadows, you will encounter the inhabitants of the swamp – many otherworldly enemies who call this place their home. This captivating and breathtaking place, with such dangerous inhabitants, is sure to interest many players! Thanks to such a variety of enemies, as well as their unique attacks and other animated movements, you can easily change this set in any graphics editor. For example, using Adobe Photoshop, you can add a new color scheme, create effects that are more suitable for your game project.
Graphics: 2D, Pixel art;
Format: PSD, PNG;
Quantity: 4 characters.
Demo animation: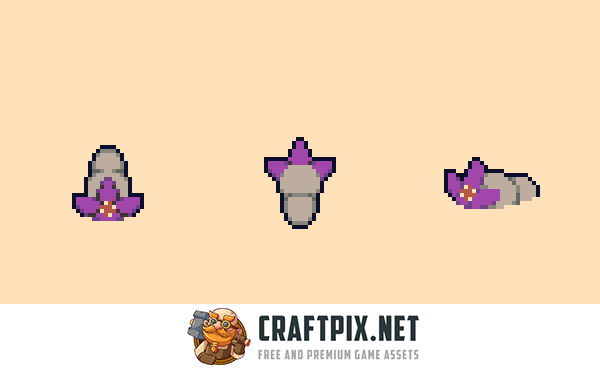 Save 98% OFF on ALL product
Get unlimited access to all game assets and save over $4724!
Exclusive for Premium users
UNLOCK DOWNLOAD
Instant access to ALL GAME ASSETS (included new ones!)
12 new products / month
Unlimited downloads for each product
Regular updates and support with dedicated help desk
You can sell and distribute games with our assets.
What do you think?