Description
Before you Free Green Zone Tileset Pixel Art. The set consists of objects for creating a location in a 2D RPG platformer. The package includes: a gray parallax background with a dark cityscape and an alley with trees, black and blue tiles with light green grass, three trees (small, medium, high with a swing), six types of boulders, small architectural forms typical for urban environment (benches, bins, stairs, fountains, mesh fence, skateboarding ramps), hedges, bushes, grass and sprouts, boxes with bonuses or for loot, a skateboard in four colors (red, brown, purple and green) with animation of movement and tricks. By combining such an "infinite" background, numerous environments and blocks, you can create a unique level for the game with the length and navigation structure you need.
Graphics: 2D, pixel art;
Quantity: 1 parallax background, 96 blocks (32×32) and environment elements;
Format: PNG, PSD.
Demo animation: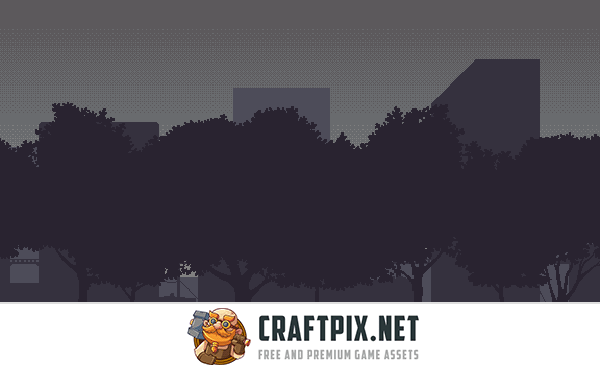 Save 98% OFF on ALL product
Get unlimited access to all game assets and save over $4796!
JOIN THE CLUB
UNLOCK DOWNLOAD
Instant access to ALL GAME ASSETS (included new ones!)
12 new products / month
Unlimited downloads for each product
Regular updates and support with dedicated help desk
You can sell and distribute games with our assets.
Free Download
Download this item grants you royalty free usage in unlimited projects. License details
What do you think?