Description
Free Exclusion Zone Tileset Pixel Art is a great collection that has many goodies and features. Developers of 2D games will definitely appreciate this pack. This set is perfect for creating unique levels, large locations filled with various elements and structures. Let your players live another cool and unforgettable life in a non-existent world.
The collection consists of:
80 tilesets (32×32);
Day and night background that can be looped indefinitely;
Location objects (bushes, trees of different types, stones, boxes, pointer, etc.);
Animated objects (chest, money, card).
All animated objects are stored as sprite sheets, size (288×48). They are great for you to make the level more realistic and unique. If desired, you can easily edit it in Adobe Photoshop. For example, you can make tiles larger, change the color of trees, add new elements to the level, etc.
Graphics: 2D, Pixel art;
Formats: PNG, PSD;
Tiles: 32×32.
Demo animation: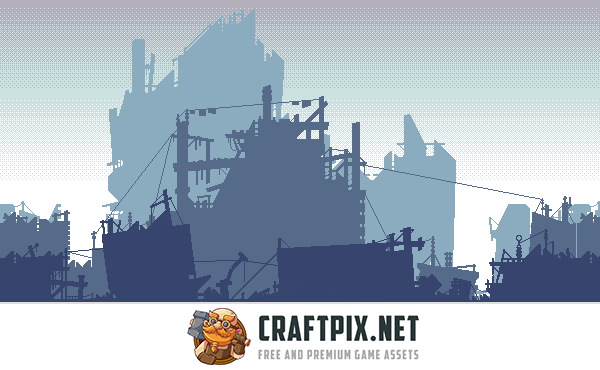 Save 98% OFF on ALL product
Get unlimited access to all game assets and save over $4796!
JOIN THE CLUB
UNLOCK DOWNLOAD
Instant access to ALL GAME ASSETS (included new ones!)
12 new products / month
Unlimited downloads for each product
Regular updates and support with dedicated help desk
You can sell and distribute games with our assets.
Free Download
Download this item grants you royalty free usage in unlimited projects. License details
What do you think?