Description
Introducing Cyberpunk Desert Bandits Pixel Art for your project. This is a set that is perfect for developers of 2D cyberpunk game projects. Create an action-packed thriller in the desert, which will involve different characters, namely:
A small flying robot, with a round body;
Robot scorpion;
Turret;
A bandit without a weapon;
Bandit with a gun;
Bandit with a knife.
The archive includes sprite sheets (48 pixels high), with unique animations of character movements (attack, walk, death, hurt, idle). Use these characters and robots as enemies, bosses or bandits for the player to fight. The whole set is made in the style of pixel art, which means that it can be easily edited in any graphics editor such as Adobe Photoshop. For example, you have the option to change the color, size, and add new details.
Graphics: 2D, Pixel Art;
Quantity: 3 characters and 3 robots;
Format: PSD, PNG.
Demo animation: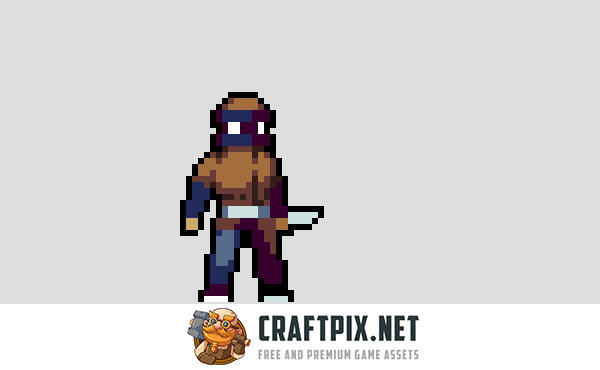 Save 98% OFF on ALL product
Get unlimited access to all game assets and save over $4361!
Exclusive for Premium users
UNLOCK DOWNLOAD
Instant access to ALL GAME ASSETS (included new ones!)
12 new products / month
Unlimited downloads for each product
Regular updates and support with dedicated help desk
You can sell and distribute games with our assets.
What do you think?