Description
Introducing Free Drones Pack Pixel Art. With this set you can add seven new types of automatic flying robots to the game, which can be controlled by one of the three operators. Drones and humans have animation sprites: death, idle, scan, walk, walk-scan, capsule, drop, walk(s), back, fire (2 types), forward, landing, bombs. Among the characters you will find representatives of different genders and races. You will be able to edit the hairstyles, equipment, movement and colors of their costumes, hair and skin in any raster graphics editor or Photoshop. Delight your players with new characters in your 2D pixel project.
Graphics: 2D, pixel art;
Format: PSD and PNG.
Demo animation: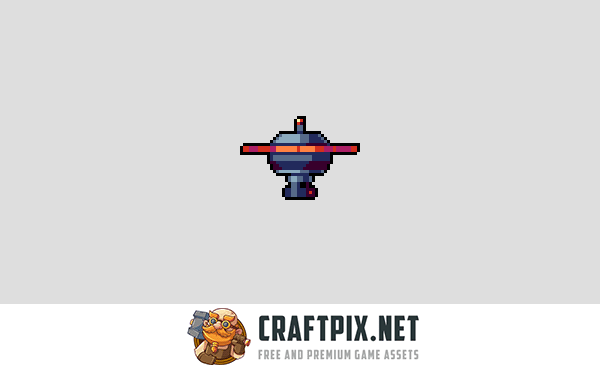 Save 98% OFF on ALL product
Get unlimited access to all game assets and save over $4724!
JOIN THE CLUB
UNLOCK DOWNLOAD
Instant access to ALL GAME ASSETS (included new ones!)
12 new products / month
Unlimited downloads for each product
Regular updates and support with dedicated help desk
You can sell and distribute games with our assets.
Free Download
Download this item grants you royalty free usage in unlimited projects. License details
What do you think?