Description
Introducing Dump 2D Tileset Pixel Art. This is a set that is great for creating dynamic levels in a 2D platform game.
For this we have prepared:
64 tiles (size 32×32);
Night and day background (size 576×324);
Thematic objects of the car, rubbish bags, trash, metal, wood, tires;
Animated objects (size 144×24).
Create a cool level where a modern city has turned into a dump, and the player needs to survive fighting various bosses or complete quests. All backgrounds have the ability to create a parallax effect and have a seamless connection. Animated objects are stored here as sprite sheets. You can use this set in the original, or if necessary, change the color, size, remove unnecessary elements in Adobe Photoshop.
Graphics: 2D, Pixel Art;
Format: PSD, PNG.
Demo animation: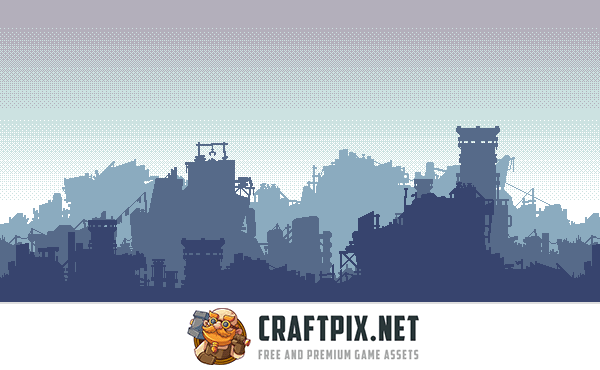 Save 98% OFF on ALL product
Get unlimited access to all game assets and save over $4361!
Exclusive for Premium users
UNLOCK DOWNLOAD
Instant access to ALL GAME ASSETS (included new ones!)
12 new products / month
Unlimited downloads for each product
Regular updates and support with dedicated help desk
You can sell and distribute games with our assets.
What do you think?